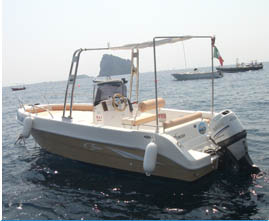 BOAT RENTALS BY STEFANO AND CRISTIAN
Renting a boat or a raft today is the most simple, practical and fast way to spend a wonderful vacation in the Aeolian archipelago, to be able to visit in total relax and comfort all the beautiful islands that it offers us.
Our goal is to supply you a high quality service, combined with kindness, reliability and professionalism.
By visiting our website we are delighted to provide you a vast range of options in the marine industry, allowing you to choose accordingly to your needs among different types of boats, like: classic wooden fishing boats, wooden or fiberglass motorboats, yachts and dinghies (rubber rafts) of various lengths.
Contact us and we will be happy to provide all the information and advice you need to make your holiday a truly unique and unforgettable one.
Your boat will be your private island!!!!
You will be free to visit the splendid scenery of the Aeolian archipelago that offers beaches, smaller bays, small islands that are located a few miles from the coast of the main ones! In its crystalline waters, you will be free to swim and if you want, you can peacefully enjoy your beautiful day accompanied by music.
We are waiting to welcome you in our beloved island of Panarea, called by many as 'the Island of Love'.