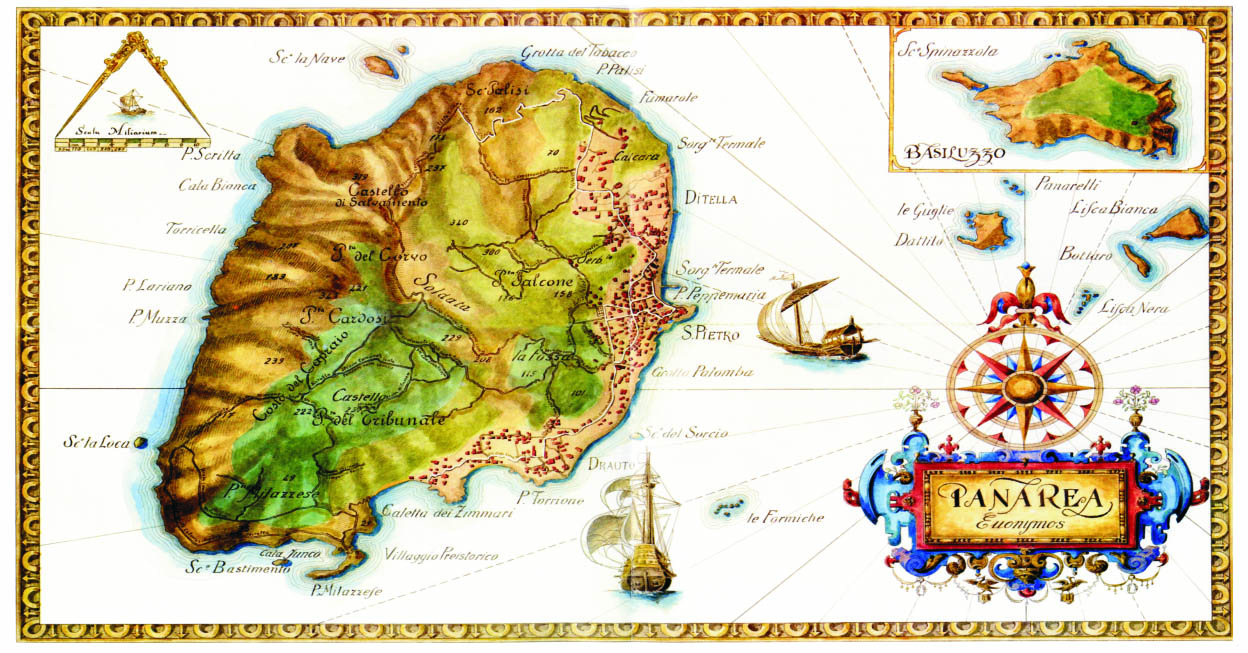 Panarea: Its name derives from Panaraia, the smallest island of the seven present in the Aeolian archipelago and it is so beautiful to deserve the appellative of "PEARL OF THE EOLIAN ISLANDS".
The island of Panarea and the rocky islets that surround it compose a micro-archipelago itself.
From the geological point of view, Panarea is one of the oldest islands of the Archipelago. In spite of that, there are still some traces of post-volcanic activity at two different spots on the island, the first is the presence of so-called "fumaroles", hot springs located on the rocky beach of Calcara, situated in the area of Iditella, and the second on the small islet of "Lisca Bianca".
Panarea was inhabited since the Neolithic period, as evidenced by several findings dating back to the Bronze Age. The most important among these is the "Village of Punta Milazzese", overlooking the beautiful bay of "Calajunco".
The Island in the winter has just over 300 inhabitants, but in summer, there are many tourists on the island. Many services are available to tourists: an Emergency ER, a medical pharmacy, clothing stores, jewelry shops, beauty salons, bars, restaurants and a nightclub that is among the most famous in the Mediterranean.
The island offers us magnificent bays among which the most renowned is "Calajunco", famous for its charming view of a beautiful natural pool of clear water colored in deep and beautiful color variations, ranging from green to turquoise. It is enclosed by cliffs and its beach can be reached by land or by boat, since it is a protected area.
In addition, the island is surrounded by beautiful small islands called "Spinazzola, Basiluzzo, Lisca Bianca, Bottaro, Lisca Nera and Dattilo", presenting different scenarios and different features.
- In Spinazzola and Basiluzzo you can admire the ancient Roman ruins.
-  The islet of Lisca Bianca, whose name originates from the color of its rocks ('bianca'=white), caused by bubbles from fumaroles and sulfur, and from its shape, which resembles the bones of a fish ('lisca' in Italian), has a magnificent cave, called the "Cave of Lovers": it is a small cave where the legend has it that "those who are kissing inside will remain united forever." Near the islet, there is also an area where the water boils and you can see millions of bubbles coming from the sea. From there Bottaro, Lisca Nera and Dattilo are also visible.
- The small island of Dattilo, is known because of its pyramidal profile shape and its changing colors depending on the light cast on it. Near Dattilo there are the five, so called "Panarelli" and "Ants" famous for their strategic position, almost peeking out from the surface of the water, due to the tide, which have caused damage to many vessels sailing nearby.